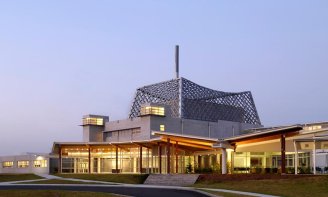 Neutronsources.org is an initiative of neutron research facilities and neutron communities around the world. The aim is to provide information material and news on research using neutron beams.
A network of press officers from several neutron centres and associations worldwide is supporting the website coordinator in managing and editing the content published on this platform and ensure the quality of the articles provided. This group works together in regular meetings (online or at the centres) and via email exchanges. For the press officers' contact details click here.
Those who are new in the field can browse the Science with Neutrons page to get to know more about neutrons, their characteristics and applications. Under Resources one can learn about projects and collaborations using neutrons, as well as useful software and tables. On the calendar, you can browse future and past neutron events such as conferences, workshops and schools, including a list of regular events like the European and International Conferences on Neutron Scattering. Have you got a brilliant idea for a research experiment? The website tells you the facilities' deadlines for submission of proposals and also the operating periods. Are you looking for a job or need a change in your career path? You might find it on the up-to-date job openings.
You may also want to join the neutron mailing list to keep up-to-date with job openings, event announcements and more.
If you are from a neutron facility and would like to send us some news please email us at info@neutronsources.org. For further information about this website email us at info@neutronsources.org.