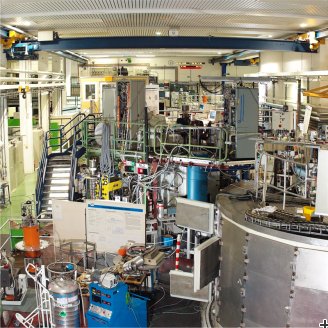 HZB operates two large scale scientific facilities for investigating the structure and function of matter: the research reactor BER II, for experiments with neutrons, and the electron storage ring BESSY II, producing an ultra bright photon beam ranging from Terahertz to hard X-rays.
BER II offers a complete set of continuously renewed instruments for neutron scattering and imaging with both thermal and cold neutrons. Unique research opportunities are provided by a continuously expanded world-leading sample environment for complex neutron experiments under extreme conditions, e.g. at highest magnetic fields and lowest temperatures.
Location: Berlin, Germany
Reactor cycles:
For users of

BER

II neutron-scattering instruments, beamtime is allocated on a 24 hours basis; in general from 9:00 to 9:00 the following day.