Date: 12/10/2015
Source: http://www.stfc.ac.uk/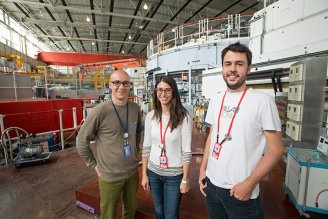 STFC and Diamond Light Source are offering 36 positions to post-doctoral researchers over the next five years as part of the brand new Rutherford International Fellowship Programme. The scheme which is being offered in a wide range of scientific disciplines is a result of 2.5M Euro funding from the European Union's Horizon 2020 programme.
The opportunity, which aims to develop the next generation of leading researchers, offers the chance to work in areas ranging from chemistry to condensed matter physics. The Programme is designed to attract the highest-quality researchers who will be able to take advantage of the world-class facilities and departments across STFC.
Fellowships can be undertaken at any of STFC's UK laboratories, whether at the Rutherford or Daresbury Laboratories in Oxfordshire or Cheshire, at the UK Astronomy Technology Centre in Edinburgh, or at Diamond Light Source.
Programme Co-ordinator Philip King said 'There are a whole host of opportunities available, from placements in our ISIS neutron and muon source at the Rutherford Appleton Laboratory, to space projects at UK Astronomy Technology Centre in Edinburgh. The programme is a great opportunity for researchers from outside of the UK, or those returning to the UK, to work at STFC facilities. In turn it gives our departments the chance to collaborate with some very strong, early-career scientists".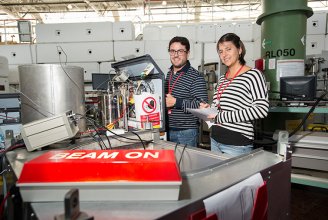 The current call for Fellowship applications closes on 31 October 2015. Full details including the range of research areas available can be found here:
The Rutherford International Fellowship Programme has received funding from the European Union's Horizon 2020 research and innovation programme under the Marie Skłodowska-Curie grant agreement No 665593 awarded to the Science and Technology Facilities Council.