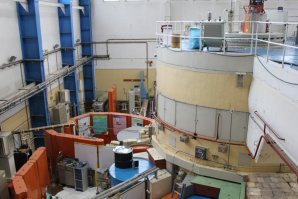 The upcoming proposal submission deadline for neutron scattering experiments at the Budapest Neutron Centre (BNC) is October 15, 2014.
The Budapest Neutron Centre offers access for national and international scientific community to use of their neutron instruments. At current twelve instruments are available located at the 10MW reactor in Budapest. This call regards the period January-June 2015.
You can apply for beamtime at BNC in the following fields of research:
Structure analysis
Three axis instruments
Powder diffraction
High resolution

TOF

powder diffraction
Small angle scattering
Neutron activation analysis
Prompt gamma activation analysis
Reflectometers
Radiography stations
Financial support and application
BNC is part of the NMI3 Access Programme . Users from eligible countries may apply for support to travel and accommodation costs.
To apply for beamtime, please use the BNC proposal form or Submit Proposal Online. Further information can be obtained here.