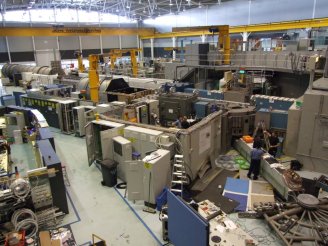 Proposals at the OPAL Neutron Beam Facility (both cold- and thermal-neutron instruments) and National Deuteration Facility.
We operate around 300 days per calendar year.
Deadline 15 March 2016, for beam time between July and December 2016
ANSTO is open for proposals for the following neutron-beam instruments and facilities:
Biological and Chemical Deuteration (at the National Deuteration Facility – NDF)
Small-angle X-ray scattering and X-ray reflectometry (in conjunction with QUOKKA or PLATYPUS)
Physical Properties Measurement System (only in collaborative mode with ANSTO staff)
Proposals should be submitted using our on-line system, https://neutron.ansto.gov.au Deadline: 15 March 2016.