Date: 07/11/2016
Source: hzg.de
About the School
Dates: February 27 to March 3, 2017
Location: Utting/Ammersee (near Munich) and at the FRM II in Garching/Munich
Website: here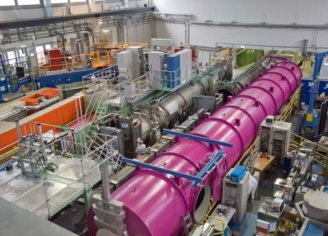 The Winter School will provide a systematic overview of the application of neutrons and synchrotron radiation to the structural analysis of engineering materials and will focus on neutron scattering and imaging experiments. Students and young scientists from research and industry from all of Europe interested in this field are welcome to participate.
This school starts again with the fundamentals of synchrotron radiation and neutron scattering. In contrast to MATRAC 1, the focus is subsequently shifted towards neutron techniques and their application on specific problems in materials science. Different classes of modern materials are presented and it will be shown how neutron scattering, on the one hand, and synchrotron radiation, on the other hand, can be used to explore the microscopic mechanisms that are responsible for their properties. While fundamental aspects are dominating, application related phenomena will be covered as well.
The school will take place from February 27 to March 3, 2017 in Utting/Ammersee (near Munich) and at the FRM II in Garching/Munich. The focus of the practical training will be on neutron experiments. Therefore, the participants will spend two days doing experiments at the FRM II.
The Winter School is significantly funded by German and Swedish authorities for their respective students. Therefore, the participation fee amounts to 100 €.
The fee includes board and lodging for the duration of the school as well as the book "Neutrons and Synchrotron Radiation in Engineering Materials Science" which has resulted from previous summer and autumn schools with the same title.
Please use the application form in the navigation bar to apply for the school and send in parallel an e-mail with a short CV (pdf document, maximum one page, including the status of your education, if applicable the topic of your thesis). Please also include a letter of motivation, signed by your supervisor also stating his/her contact address.
All documents should be sent to: winterschool@hzg.de
Application deadline: December 1, 2016
Decision about participation: before Christmas 2016
Payment deadline: end of January 2017
Payment details will be sent to you when a decision about the participation has been made.