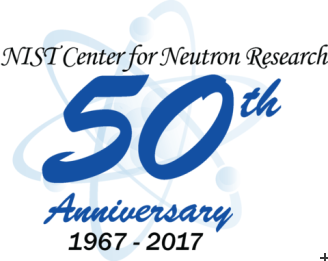 NIST 50th Aniversary
Purpose
To celebrate the achievements and illustrious lifetime of the NCNR.
Description
The NIST Bureau of Standards Reactor is celebrating its 50th anniversary of going critical on December 7, 2017. It has had a long and distinguished history of providing neutrons to the scientific community and has established itself as a leader in the global enterprise of neutron science. The NCNR is now poised for continuing the legacy long into the future. This symposium is to recognize the accomplishments of those who worked closely with the facility as well as celebrating the potential science that will be emerging from the facility in the future. The symposium will last from the morning of December 7th and continue into the afternoon on the 8th. There will be a reception dinner the evening of the 7th at the Gaithersburg Marriott—Washingtonian Center.
Click on the image below to be redirected to the NIST homepage, where you can find a short Video.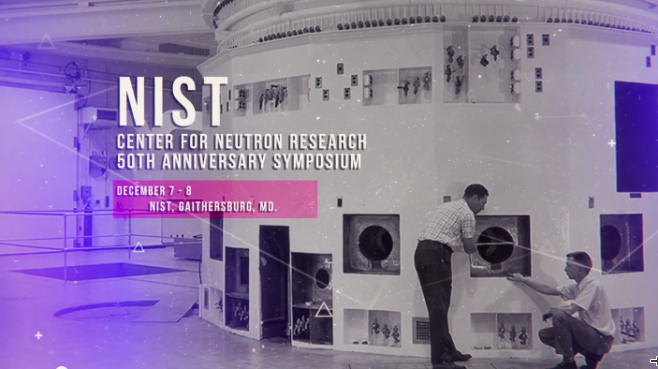 Registration ends on 11/30/2017 at 12:00 PM EDT To attend the NCNR 50 Year Symposium Meeting with catering, the cost is $325.00. Without the catering service, the cost is $174.00.
All attendees must be pre-registered to gain entry to the NIST campus. Photo identification must be presented at the main gate to be admitted to the conference. International attendees are required to present a passport. Attendees must wear their conference badge at all times while on the campus. There is no on-site registration for meetings held at NIST.