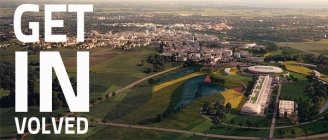 ESS will have 22 neutron instruments, available to the research community for probing the interior of scientific samples. Researchers around Europe are currently exploring different instrument concepts, investigating how to make best use of the unique performance of the ESS neutron source. Which specific instruments to build at ESS are being chosen, a few each year, from among the instrument concepts under development. The selection is done through a call for proposals, followed by a review that engages expert reviewers from around the world. Last year's call for proposals resulted in two instruments being recommended for construction; read more.
This year's call for instrument proposals is now open. The details on the review and decision process, the proposal template and lists of the members of the reviewing bodies can be found on this page.
There will be a new call each year until all 22 instruments are chosen. Through this process, the reference instrument suite is gradually being replaced by actual instrument concepts – developed for the community, by the community.
2013 Call for Instrument Proposals.
The First ESS Instruments Recommended for Construction.