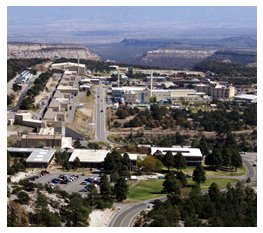 E. Fernandez, Senior Public Information Specialist, 14/11/2013
The Executive Committee of the LANSCE User Group is seeking nominations for representatives to serve on the Executive Committee beginning 2014.
Please give this some thought and send your nominations (it can be yourself!) to either Mark Bowden (mark.bowden@pnnl.gov) or the LANSCE User Office (lansce-user-office@lanl.gov) by November 15.
The
LUG
-EC helps and advises
LANSCE
management by providing valuable input from a user perspective. New representatives are needed in the following
LANSCE
facilities:
Weapons Neutron Research
Ultra-Cold Neutrons
Isotope Production Facility
Proton Radiography
Industry representative
Student representative
As you can see, we need lots of new members so please nominate yourself or someone you think will be suited to these positions quickly!
Nominations are particularly encouraged from current users from institutions outside of Los Alamos National Laboratory and LANSCE.
The LUG-EC meets at LANSCE annually and has monthly teleconferences. Members serve for 3 years (2 years for students) and will be selected through a web election by the entire LUG membership in December 2013. Further information about the EC can be found at http://lansce.lanl.gov/users/lug/lugec.shtml.