Copyright 2012 neutronsources.org | All rights reserved. | Powered by FRM II | Imprint / Privacy Policy
New version of the Neutrons4Science app and the web is now also in Chinese
Neutrons4Science
With
Neutrons4Science
you can :
perform a virtual

TAS

experiment on the neutron spectrometer ThALES
observe the main magnetic orders in crystals and create magnons
discover the gravitational spectrometer

GRANIT

which is based on neutron quantum states in a gravitational field.
Neutrons4Science
v2 for iOS, Android and the web is now available in
Chinese
.
Other languages are English, French, German, Italian, Spanish, Russian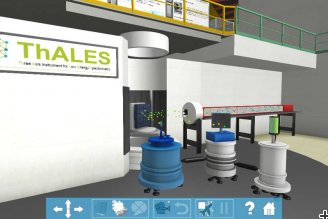 ThALES
If you think Neutrons4Science is valuable, here a set of links that might send to your correspondents.
Web (Windows, OS X, Linux)
Additional links
You can also download offline versions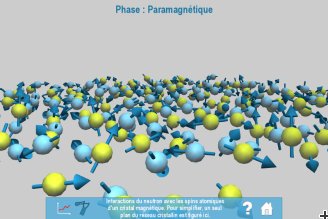 Magnons
iOS —> App Store Apple
Warning – delete version 1 if you have it and download version 2
The authors:
(

ILL

) Martin Boehm, Valery Nesvizhevsky, Alain Filhol
(ipter) Mathieu Ippersiel, Laurent Halter
English: Susan Tinniswood
German: Roland May
Spanish: Miguel-Angel Gonzalez and Leidy Hoyos
Italiano: Lucia Capogna
Russian: Valery Nesvizhevsky
Chinese: Jinyan Liu
Sponsors:
ILL-SI, ILL-CS and LPSC.
Contact links:
Remarks, comments, congratulations (?) to either Neutrons4Science@gmail.com or filhol@ill.eu