Report of the first call for industrial experiments
Date: 28/09/2016
Source: sine2020.eu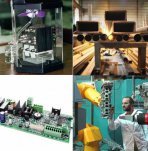 As part of its drive to encourage industrial users to exploit the unique properties of neutron beams for R&D, SINE2020 arranges for test measurements and feasibility studies to be performed free of charge for European companies. Further information can be found on http://sine2020.eu/industry/the-offer.html .
5 experiments scheduled
On March 18 SINE2020 launched the first call for neutron experiments by industrial companies. Proposals were reviewed by a panel of Industrial R&D professionals and experienced specialists from European neutron centres, who attested the feasibility of the experiments proposed and advised the companies on the facility best suited to their goals.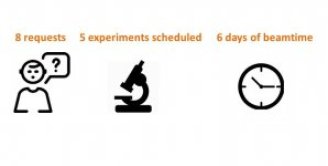 As a result of the call and review process, five companies will benefit from free neutron test measurements for their R&D activities. In total, the companies were allocated six days of measurements at the FRM II Neutron Source in Germany and at the Institute Laue-Langevin in France to be conducted by November 2016.
SINE2020 will thus contribute to developments in diverse industrial fields, in companies based in five different countries. The first measurements will cover the following fields:
Metallurgy / Engineering (method: stress scanning)
Surfactants (method:

SANS

)
Microelectronics (method: trace analysis)
Fuel cells (method: imaging)
Apply for free experiments
Would you like to use neutrons for advanced characterization of your material or component, for free? You're still in time!
The goal of the project is to offer a total of 40 feasibility studies per year (until September 2019). Applications are being accepted and will be reviewed continuously. The decision on the feasibility and the appropriate facility to conduct measurements will be announced no later than one month after receiving your request.
SINE2020 offers the following:
Preliminary consultations via SINE2020 Liaison Officers with scientific experts in your field.
Support in defining, preparing and performing experiments at the research facilities.
Assistance with data analysis and result interpretation.
Join Europe's companies in benefiting from the information neutrons can provide you!

To apply for free test measurements please fill in the form on our website .