LANSCE is pleased to announce the 2013-2014 Rosen Scholars:
Dr. Devinder Sivia, St. John's College, Oxford and Dr. Paul Koehler, Los Alamos National Laboratory and Oak Ridge National Laboratory.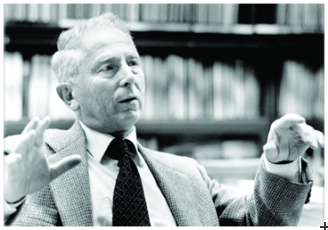 Rosen Scholar
Dr. Devinder Sivia
Dr. Sivia is the Stipendary Lecturer in Mathematics for the Sciences at St. John's College, Oxford. An accomplished lecturer and author, Devinder's work on Bayesian methods of data analysis has been published as tutorial volumes in the Oxford Chemistry Primers series, in two slim tutorial volumes, on the "Foundations of Science Mathematics" (1999, OUP). As a lecturer at St. John's he has taught "Maths for Natural Sciences" to Chemistry and Physics undergraduates for a number of years. Devinder's research revolves around the application of Bayesian probability theory to all sorts of data analysis problems, mainly in the physical sciences, and his work has been published in a tutorial book: Data Analysis – a Bayesian tutorial (1996, Second Edition 2006, OUP).
Dr. Paul Koehler
Dr. Paul Koehler has performed and led ground breaking research at Los Alamos National Laboratory (LANL) and Oak Ridge National Laboratory (ORNL). Koehler is currently a guest researcher collaborating in nuclear physics at the University of Oslo in Norway. While at LANL and ORNL Paul received numerous industry awards, the most notable of which are a Publication of the Year Award from ORNL and a Nova Award from Lockheed Martin. He has published 95 peer-reviewed papers and over 110 additional international conference articles and has spoken at nearly 50 invited engagements at international meetings. Koehler is also very active in the community as a mentor and coach. A common thread of all this research, in addition to providing data of importance to basic and applied physics, is experiments aimed at testing and improving nuclear models.
The Rosen Scholar
The Rosen Scholar is a fellowship created to honor the memory of Louis Rosen, his accomplishments, and affection for the broad range of science performed at LANSCE. Louis Rosen's outstanding leadership and scientific career at Los Alamos National Laboratory (LANL) covered six-and-a-half decades and included conception of the Los Alamos Meson Physics Facility (LAMPF) now called Los Alamos Neutron Science Center (LANSCE). From his scientific vision to his kind and effective mentoring, Rosen's tenure, from the Manhattan Project in 1943 till his passing in 2009, exemplified the best in leadership at all levels.
The Rosen Scholar fellowship is intended to attract visiting scholars to LANSCE in the fields of Nuclear Science, Materials Science, and Accelerator Science & Technology. The Rosen Scholar is reserved for individuals whose career accomplishments in fields of research covered by LANSCE Facilities are recognized as outstanding by the scientific community and exemplifies the innovative and visionary qualities of Louis Rosen.