Date: 28/04/2016
Source: technology.matthey.com
A publication in the journal Johnson Matthey Technology Review explains how and why neutron scattering may be a useful technique to investigate catalysis.
Article Synopsis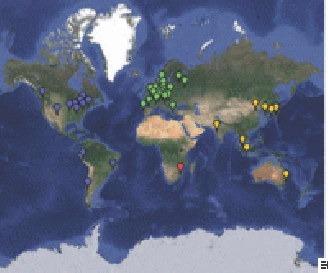 Neutron scattering is a severely underused technique for studies of catalysts. In this review we describe how and why neutrons are useful to catalysis. We illustrate the range of systems that have been studied by both elastic and inelastic neutron scattering. These range from structural studies of adsorbates in zeolites to determination of the structure of surface adsorbates, characterisation of nanoparticles, the measurement and mechanism of diffusion and spectroscopic characterisation of adsorbed species. We conclude with how to access neutron facilities and some future prospects for the application of these techniques to industrially useful materials.
Read the article here or download it here.
We thank Dr Stewart F. Parker from the ISIS Facility for providing us with this review.