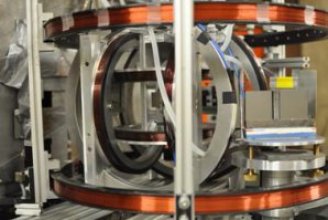 The Joint Research Activities (JRAs) supported by NMI3-I have brought experts together from facilities across Europe to develop new techniques and instrumentation for neutron and muon research. On our website you can find interviews and articles where the coordinators of the six JRAs supported by NMI3-I look back on the experience and their JRAs' achievements.
Joint Research Activities within NMI3-II
NMI3-II continues to support Joint Research Activities between European neutron and muon facilities. Previous JRAs will extend their research work through NMI3-II. For instance, the Muons JRA, coordinated by Stephen Cottrell from ISIS, will continue to develop technologies and techniques to extend the range of capabilities of the muon method available to European users. Nigel Rhodes from ISIS is now the coordinator of the Detectors JRA, taking over Karl Zeitelhack from FRMII. The work of this JRA focuses on the development of two promising detector technologies.
New collaborations are also ongoing. Nikolay Kardjilov from the Helmholtz Zentrum Berlin coordinates the Imaging JRA on the development of new methods and tools that will allow to probe micro and nano structural properties of composite materials using imaging in real and reciprocal space. Annie Brulet from the Laboratoire Léon Brillouin is the coordinator of the JRA on Advanced Neutron Tools for Soft and Bio-Materials, which aims to provide a wider range of experimental tools enabling the best use of neutron scattering for soft and bio-materials.