12 May 1910 – 29 July 1994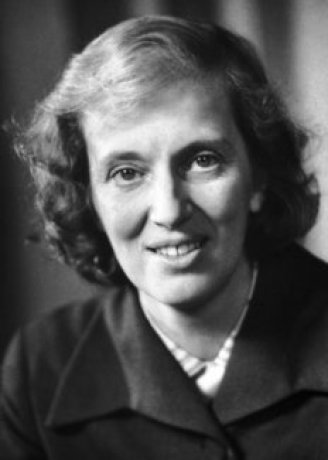 Dorothy Crowfoot Hodgkin is well-known for her work as an X-ray Crystallographer and was one of the main founders of protein crystallography. She won the Nobel Prize for Chemistry in 1964 "for her determination by X-ray techniques of the structures of biologically important molecules"; namely insulin, penicillin and cholesterol.
Find out more about her research and family life in the following articles.
Articles about Dorothy:
Obituary: Protein Science
The Guardian: Dorothy Hodgkin and the Year of Crystallography
The Independent: Obituary: Professor Dorothy Hodgkin,
Nobelprize.org: Dorothy Crowfoot Hodgkin
Biographical
Nobelprize.org: Enhancing X-ray Vision