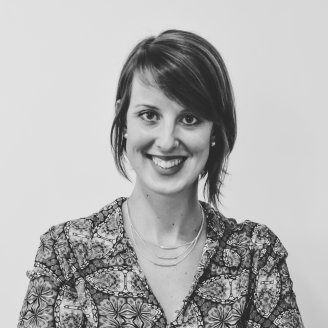 Diana Andrea Garcés
PhD student at National Atomic Energy Commission in Buenos Aires, Argentina
(Information collected February 2019)
Your studies and scientific field?
I´m a physicist, I work at the National Atomic Energy Commission in Buenos Aires, Argentina and I am currently doing a PhD on hydrogen fuel cells.
Step-by-step to your position?
(2006-2009) Faculty of Sciences, Engineering and Surveying. (Rosario – Santa Fe, Argentina).
(2009-2011) Instituto Balseiro (Grant CNEA). Bariloche – Rio Negro – Argentina.
Thesis title: Cationic ordering in La0.5Ba0.5CoO3-δ and LaBaCo2O6-δ: adjustment of synthesis parameters.
Instituto Balseiro (IB) has a special regime for admission and studying to which all students must conform. A grant is given to each student, after passing an admission exam, and it is kept as long as the student approves the courses of the semester. That grant is financially supported by National Atomic Energy Commission (CNEA).
(August 2011- December 2012) Instituto Balseiro (Grant CNEA).
Thesis title: Study of LnBaCo2O6-δ double perovskites: High temperature properties and evaluation as potential materials for solid oxide fuel cells or electrolizers.
Director: PhD. Liliana Mogni, mogni@cab.cnea.gov.ar
Research subject: Ceramic materials for high temperature energy conversion devices. Orientation: Materials science.
(May 2014 – Present)
Instituto Sabato – Universidad de San Martín. San Martín – Buenos Aires – Argentina.
Thesis title: Study of nanostructured materials for high temperature electrolyzer.
Director: PhD. Ana Gabriela Leyva, leyva@cnea.gov.ar.
Director: PhD. Liliana Mogni, mogni@cab.cnea.gov.ar.
Publications
At the moment I have some publications that I produced during my Master and PhD work. If you are interested on my work you can find it on Scopus
Any difficulties because of your gender?
No, fortunately I never had any problem being a woman in Science.
Percentage of your time for your family/work/you?
I always try to find a balance between my work and my private life because the work in science could take as much time as you want to dedicate, you can always do more things.
Who or what is your mentor/greatest inspiration?
My mentor is my actual Ph.D. director Dra. Liliana Mogni. She is very smart and has extraordinary ideas as a researcher, I think that one of the reasons I love all my work is because of her and her ideas, great experiments and data analysis. But I admire her not only because she is smart and a great scientist but because she works with her heart. She is also always sharing her knowledge and helping another people even if she is not going to receive anything back. I love her because she is not the kind of scientist that is going to make you seem bad to another or take advantage of others to get a better job. If we were all like her, the scientific world would be much better than it already is. I want to be like her.
What do you want to achieve in your future career?
I want to be a great scientist and be able to collaborate with all the people who need me. My goal is not to get great recognition but to be happy with my work and enjoy it. If, in the future, I have students I would like to be able to guide them in such a way that they love what they do.
One piece of advice you would give to a woman interested in a career in science:
My advice would be: Do whatever you want and never think "I can´t do this or I´m not smart enough".
Contact details
Mg. Diana Andrea Garcés
Dpto. de Física de la Materia Condensada
Centro Atómico Constituyentes – CNEA
Av. Gral. Paz 1499 (B1650KNA) San Martín – Buenos Aires
Phone: (54-11) 6772-7067, nanigarces@gmail.com
Videos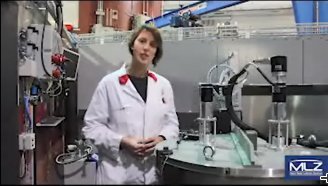 Diana Garcés talks about her work with the instrument SPODI at the Heinz Maier-Leibnitz Zentrum in Garching (Spanish version)