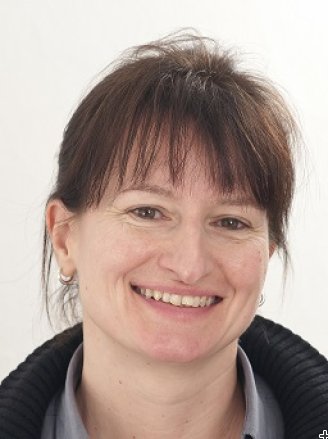 Regine von Klitzing
Regine von Klitzing
Full Professor in Physics at TU Darmstadt
(Information collected in January 2019)
Your studies and scientific field:
Biology (1 year), Physics (Dipl.), Chemical Physics of Colloids and Interfaces
Neutron-scattering background:
Neutron reflectometry, Small angle neutron scattering (SANS), SANS under grazing incidence (GISANS), Neutron Spin echo under grazing incidence (GINSE).
Step by step to my position:
1985 – 1986 Study of Biology, Braunschweig
1986 Change to Physics, TU Braunschweig
1989 – 1992 Study of Physics (Diploma), University of Göttingen
1992 – 1996 Dissertation (Dr. rer. nat.); Dept. of Physical Chemistry, Mainz University
1996 – 1997 Post-doc (CNRS), Centre de Recherche Paul Pascal, Pessac (France)
1998 – 2003 Assistant Professor (C1), TU Berlin
2003 Habilitation, Physical Chemistry, TU Berlin
2004 Group leader, MPI of Colloids and Interfaces, Potsdam
2004 – 2006 Associate Professor (C3) for Physical Chemistry, CAU, Kiel
2006 – 2010 Associate Professor (W2) for Applied Physical Chemistry, TU Berlin
Since 2010 Full Professor (W3) for Applied Physical Chemistry, TU Berlin
2012 – 2015 Executive director of the department of Chemistry at TU Berlin
Since 2017 Full Professor (W3) for Physics, TU Darmstadt
Publications:
ca. 220, h-Factor: 46 (Google Scholar)
Any difficulties because of your gender:
No
Percentage of your time for your family/work/you:
20 / 50 / 30
Who or what is your mentor/greatest inspiration?
Helmuth Moehwald: he was very creative and had visions, and he gave freedom to young scientists while being respected as a kind leader.
Most challenging thing you have faced in your career?
At the moment I am building a new center for Soft Matter at the department of Physics including the reconstruction of a building for this new center. This is challenging since I have to combine excellent science with long-term strategies and the adversities of the construction sector. Within the next 8 years the new center for Physics of Soft Matter at TU Darmstadt should get international visibility.
One piece of advice you would give to a woman interested in a career in science.
Do excellent science in a field you really like, write publications, gain third party funding, do networking including drinking beer with colleagues in the evenings of a conference, be courageous and never feel like a victim, be kind, and don't think too much about career strategies. Most important: be authentic.
Contact details:
Prof. Dr. Regine von Klitzing
TU Darmstadt
Department of Physics
Soft Matter at Interfaces
Alarich-Weiss-Strasse 10
D-64287 Darmstadt
Tel: +49-(0)6151-1625647 (Office, L2|06 311)
Secr: Ms Henny Walter 49-(0)6151-1625648 (Office, L2|06 310)
Web page:https://www.fkp.tu-darmstadt.de/groups/ag_klitzing/soft_matter_at_interfaces.en.jsp