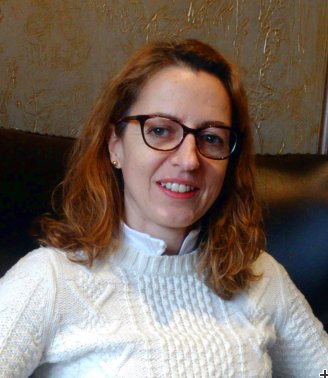 Susana Teixera
Can you tell us a bit about your studies and your scientific field?
I have a Chemical Engineering degree and a PhD in Chemistry for crystallographic studies of biological macromolecules. My general scientific field is Structural Biology and I mainly use neutrons to probe molecules in environments relevant to their native function or activity of interest.
Please describe step by step how you got to your position
1991-1997: Chemical Engineering (Applied Chemistry,

IST

, University of Lisbon, Portugal); Erasmus and

IAESTE

trainings in Reading (UK) and Gothenburg (Sweden), respectively.
1997-1999: Research Assistant, Protein Crystallography (University of Lisbon, Portugal)
2000-2003: PhD in Chemistry, Crystallographic studies of biological molecules at the University of Reading (UK); project partly carried out at the University of Washington (Seattle/USA).
2003-2007: Keele University (UK) Postdoc placed at the

ILL

, Grenoble. Isotope Labelling and Neutron Crystallography. Instrument scientist at DB21 and

LADI

beamlines.
2007-2015: Joint Lecturer in Biophysics (Keele University, UK) & Instrument Scientist at the

ILL

(D16,

LADI

beamlines,

ILL

, France).
2016-present: University of Delaware Guest Researcher working as an instrument scientist at the

SANS

group of the

NIST

(Maryland,

USA

) Center for Neutron Research.
Have you got publications?
Yes, I have authored research articles as well as science communication and creative writing pieces. Further details can be found on my
LinkedIn profile
). These are a representative sample:

What Percentage of your time do you dedicate to your family/ work/ you?
My family is spread around the globe, so in my heart I am with them constantly but in practice it is more like 20/65/15.
Who or what is your mentor or greatest inspiration?
My parents, brother and husband are my greatest inspiration. I have also been fortunate to work with fantastic people but my PhD supervisor, Prof. C. Cardin, stands out as a great mentor and a dear friend.
What is the most challenging thing you have faced in your career?
Managing the work/personal time balance, always a difficult part of being a scientist and even more so when an obsession with writing constantly pulls me into a creative world.
Contact details
susanat@udel.edu or scm5@nist.gov
NIST Centre for Neutron Research
National Institute for Standards and Technology
100 Bureau Drive, Bld.235
MS 6102, Gaithersburg MD 20899
T: +1 (301)975-4404