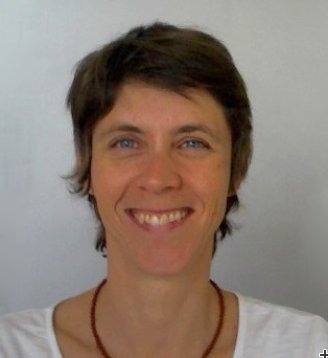 Virginie Simonet
Virginie Simonet
Director of research at CNRS, Institut Néel Grenoble, France; presently head of French Federation of Neutron Scattering
(Information collected in January 2019)
Your studies? Scientific field?
Academic studies with a Master in Physics, PhD in physics obtained in 1998 (studies of quasicrystals), followed by one year position as assistant professor (studies of supercritical water), followed by a permanent position as researcher at CNRS (research activity on metallic melts, then on unconventional magnetism).
Neutron-scattering background?
User of neutron scattering since my PhD.
Publications?
91 peer-reviewed articles.
Any difficulties because of your gender?
No
Percentage time for your family/ work/ for you?
Half family (9 year old son)/half work
Most challenging thing you have faced in your career
Combining administrative tasks and research activities.
Contact details
Virginie Simonet
Institut Néel, CNRS and Univ. Grenoble Alpes, Grenoble, France
virginie.simonet@neel.cnrs.fr
Magnetism and superconductivity team at Institut Néel
French Federation of Neutron Scattering